We develop and utilize computational and machine learning approaches to accelerate materials discovery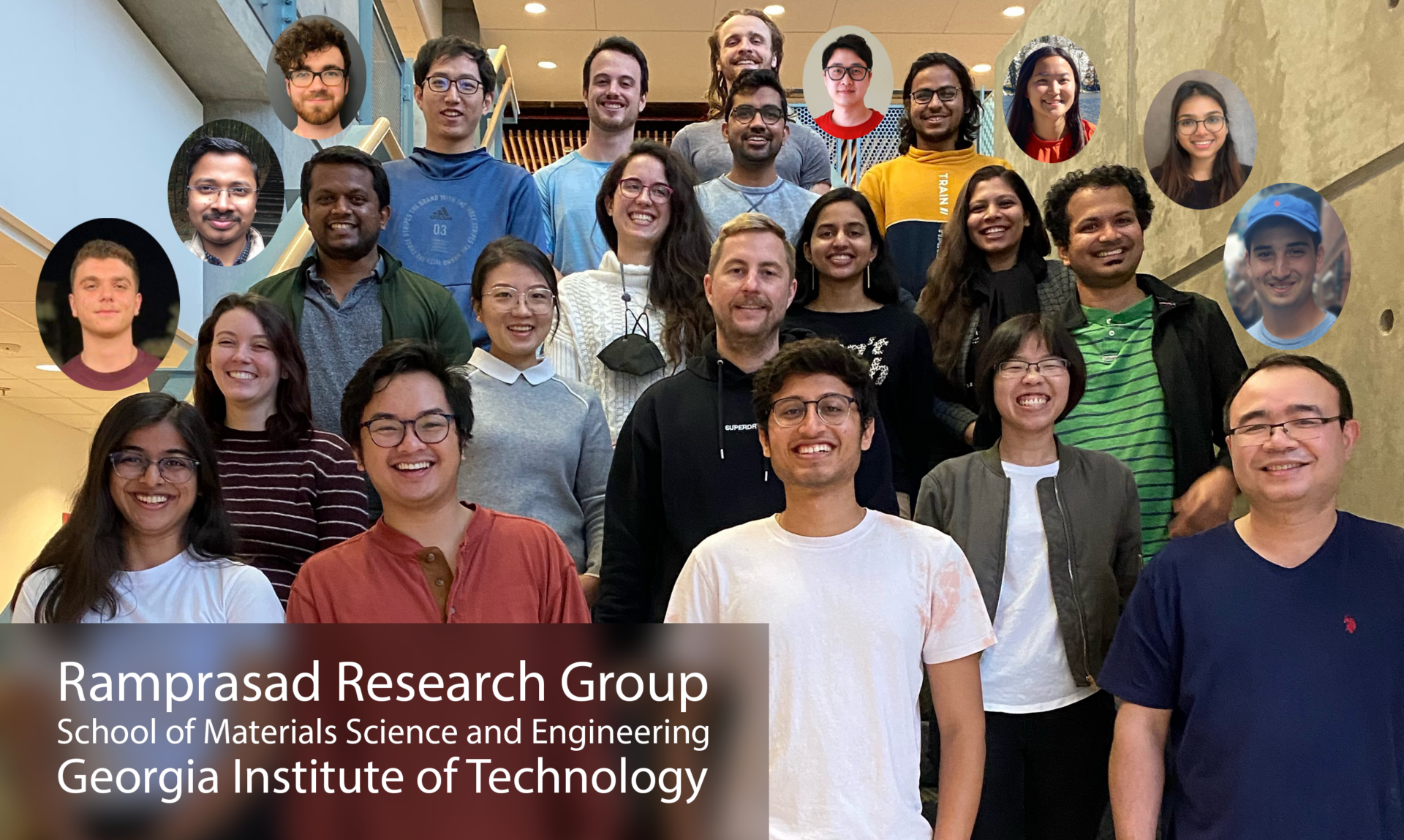 Recent News
December 2022, Rishi Gurnani receives gold metal at 2nd international forum in energy & informatics; See story here
April 2022, Aubrey Toland was awarded the NSF GRFP.
February 2022, Pranav Shetty was awarded the J.P. Morgan PhD fellowship; See fellowship award here.
Joe Kern is awarded the National Defense Science and Engineering Graduate (NDSEG) Fellowship.
"Machine-learning predictions of polymer properties with Polymer Genome," has been featured on the cover of Journal of Applied Physics; see cover art.
Nature Reviews Materials and Nature Machine Intelligence publish articles on Machine Learning; see press release.
Brandon Phan is awarded the Graduate Assistance in Areas of National Need (GAANN) fellowship in Polymeric Materials Science and Engineering.
We welcome 5 new graduate students - Joe Kern, Janhavi Nistane, Brandon Phan, Shivank Shukla, Aubrey Toland, and a new postdoc - Dr. Kevin Shen, to our group.
Prof. Ramprasad is elected as a Fellow of the Materials Research Society (2020).